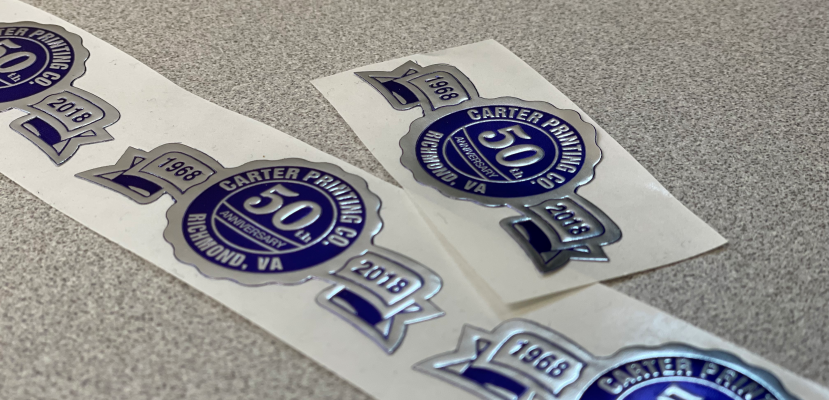 Submitted by

krundle

on Mon, 08/02/2021 - 08:20
Standing in a stationary store, scanning through the shelves of cards and notebooks, the ones with texture often stand out most. The call to run your fingers across a raised flower on an anniversary card or letters on a leather notebook can be almost irresistible.
The process of creating those raised images is embossing. Making sunken, or depressed, images is debossing.
Words, logos, patterns, or illustrations can be embossed. By giving a product a 3D quality makes them seem more upscale. A certificate with a simple printed stamp versus a foil embossed stamp provides a completely different feel of significance. Business cards with raised text and a thicker paper are more memorable and elegant.
Using simple line art looks best as colorful or shaded images become distorted and disfigured.
If you are looking to upgrade your project and truly feel the difference in your work, contact us about getting an estimate today. Selecting a heavier paper stock will emphasize the depth created.