Who We Are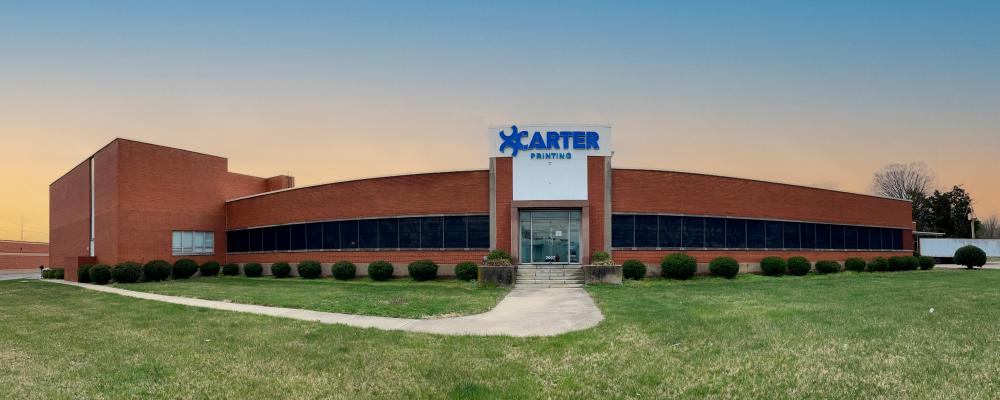 Carter Printing Company is a nationally known family printing company.
Linwood Carter started a newspaper printing company called Carter Mat Service. Metal lead was poured into mats to create printing plates for the press. They also worked with grocery stores, religious magazines, and big name retail clients across the Mid Atlantic to typeset advertisements. As the industry shifted and technology grew- Carter Mat Service advanced with it and became Carter Composition company in 1968. With the help of Linwood's son, Wayne Carter, the newly branded entity included design and printing services.
Wayne studied computer programming and invested in the first photo-typesetting equipment in the region. As the business grew, he also focused on customer service and increased employment. A new slogan arose "Get it Printed!" and that led to a final name switch, Carter Printing Company.
Carters are not the only head workers at the plant. In 1979, the now retired Daniel Kelliher switched his career from camera operation to printing. He was the first full time price estimator to work for the company and rose through the ranks to become Plant Manager in 1985 and Vice President in 1991. The current Plant Manager, Patrick Fitzpatrick, accepted the promotion in 2015 after only working at CPC for two years.
The current President is Russell Carter. He started working in the bindery and has worked almost every position in the company from Customer Service to Prepress. Russell now manages the press and two of his sons also help work in the factory.
If you can think of it, we can print it. From mail inserts, school flyers, die cut stickers, instruction manuals, children's books, to so much more CPC is here to help bring your vision to life.