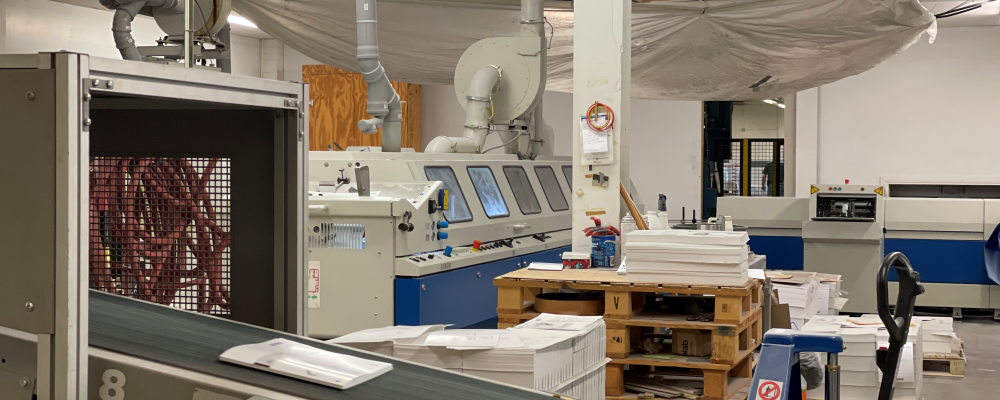 Submitted by

krundle

on Fri, 02/04/2022 - 08:26
When it is time to take that next step from design to print, there are some important settings that help the printer set up your work. These are a few common problems that our Prepress Technicians run across when formatting the files.
Here are some tips for helping us help you.
Export as pages, not spreads.
So that we can properly lay out your pages on the sheet for printing and binding, we will have to digitally cut your spreads in half and create bleeds for that binding edge.
Include 0.125" bleeds on all four sides.
Every page should have a 1/8" bleed to prevent your image getting cut off or having a white line on the edge. Set this up in Document Properties and then when you go to export, use Document Settings. 
Images export between 300 and 450 dpi or ppi.
If an image's resolution is under 300 dpi then it will print pixilated or grainy. If an image is over 450 dpi then the file is unnecessarily large, will take up extra room, slow down loading speeds, and can sometimes prevent upload all together.
Package your file.
Sending in the native files can be the most beneficial when worrying about edits having to be made to the work. Be sure to include the fonts, links, and a PDF.
Have 0.125-0.25" margins
While 1-inch margins are standard for formal documents and books, on smaller documents keep all art and text at least 1/8" away from the trim line to avoid having them cut off.