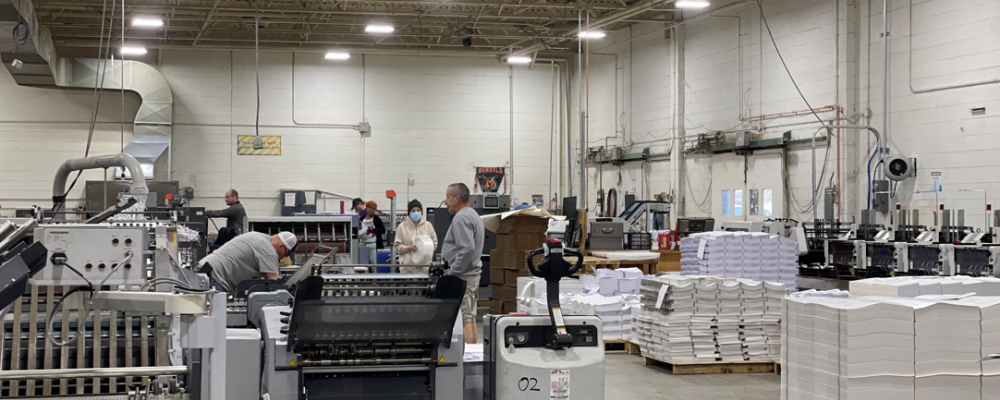 Submitted by

krundle

on Thu, 03/10/2022 - 08:36
Increasing employee motivation leads to better, more consistent work being completed on a day to day basis. The happier the people working in your company are, the stronger your community and more engaged they will be with your business. Here are a few ways to increase employee connections, and thus motivation, through printed products.
Thank you cards
Put a twist on a thank you note and have your company logo and colors printed on the front. Design a return address header using your branding fonts and have it printed onto the envelope. Individually write a note to each member of your team thanking them for their effort and work.
Individual business cards
Elevate your employees by giving them business cards. They can take these to networking events, give them to family and friends, and feel proud of their position in your company.
Compliment board
Print branded notecards and gather thumbtacks and pens in company colors. Post a bulletin board in the lunchroom and place any positive feedback from customers and allow employees to post their own compliments for one another.
Remote tools
If your employees work fully or partially remote, a company notepad, a color coordinated sticky note pad, a planner, and logo stickers are just a few ways to bring the company atmosphere to their desks. Bonus points if you have a box printed in your company branding!
If motivation and productivity seem low, try creating an online, anonymous survey to see what areas the company is not supporting them in. Open communication and problem solving are necessary for any business.