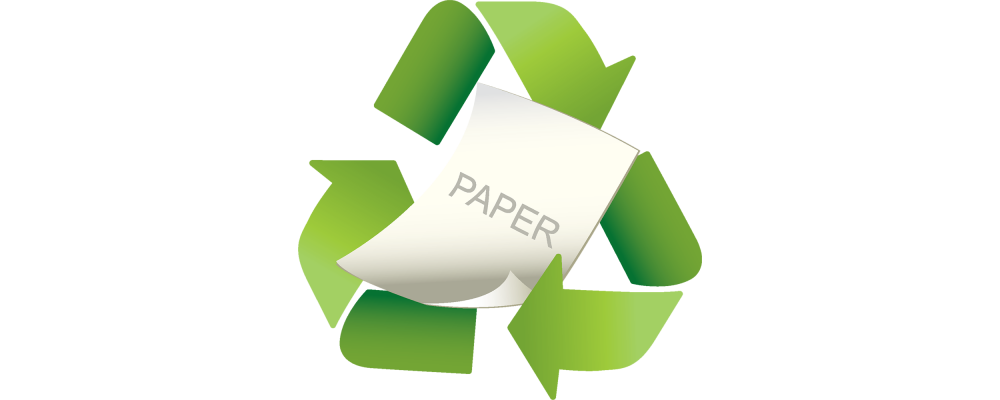 Submitted by

admin

on Thu, 11/04/2010 - 15:03
Some 20 years ago, Carter Printing embarked on a journey to improve our environment, that is, to "do our part" in the reduction or elimination of materials or methods that negatively impacted the environment. What started as simple paper recycling evolved into supplying printed papers for our clients that are certified from sustainable sources! From beginning we have worked to make improvements that actually impact the environment in positive ways.
We eliminated all harmful printing press fountain solution products – ones that contained alcohol content in the solution
We primarily use vegtable oil based inks for our offset operation
We made a large investment of more than $100,000 in ink delivery systems that reduce ink waste, thereby reducing both ink consumption and VOC's (Volatile Organic Compounds)
We utilize environmentally-friendly Aqueous coatings in place of oil-based coatings thereby reducing VOC's and petroleum
We made further reductions of VOC's with the addition of our UV coating process versus Aqueous
We use cleaning solutions in our printing operations that contain low HAPs or no HAPs
We segregate wood scrap from the main refuse for better control in our waste disposal to create positive results in our municipality's land use for garbage/refuse.
We engineer our printing to reduce or eliminate ink, plates and paper waste for all clients
We have and are continuing to replace high-energy light fixtures with Green fixtures
Our Computer systems are Energy Star compliant
Today we recycle:
All waste papers, moving an average of 20 tons per week back into the recycling channels
Aluminum offset printing plates
Waste ink
Plastics
All spent laser cartridges and similar products
Our digital print operation results in savings of paper, ink and energy usage. Our digital press uses non-toxic toner that does not generate hazardous waste and all toner cartridges are returned for future use.
In 2009, Carter Printing Company received from the City of Richmond's Department of Public Utilities, its Industrial Waste-water Pretreatment SILVER award for consecutive years of 100% compliance of all waste disposal processes!
While we do all these things, we continue to seek sensible solutions that impact our environment favorably!
If you have any questions regarding our Green or Environmental initiatives, please contact us at 804-359-9206.