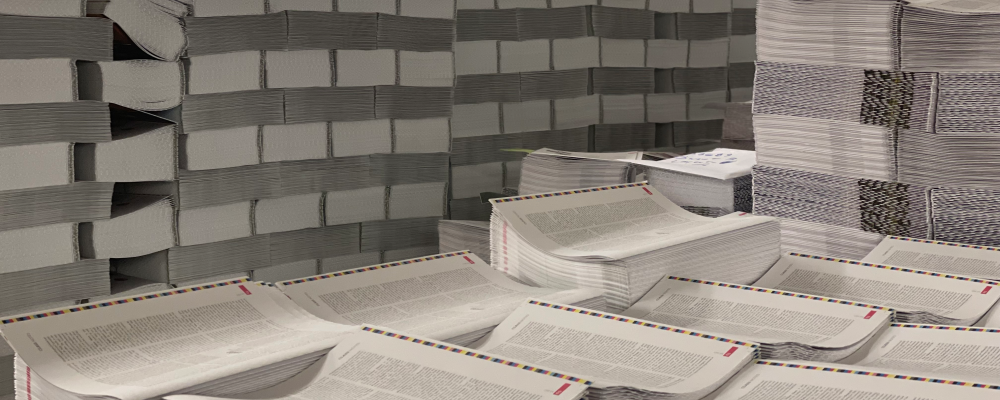 Submitted by

krundle

on Fri, 11/12/2021 - 10:18
It's no secret that lugging a stack of books around in a suitcase or convincing a wiggly child to sit and read can be difficult. E-Books can be excellent solutions for a plethora of problems. If a word is unknown, it can be clicked on for a definition. If all the books are read while on vacation before the plane flight home, a new one can be downloaded. When it comes to education there's no one size fits all for children or parents.
Even with this, many studies have shown that providing physical books and not just e-books have a profound impact on children's reading comprehension, understanding, and simple human connection.
E-books can be an excellent tool and at first it can seem like having books with animations can hold a child's attention longer. CBC news collaborated with Dr. Tiffany Munzer, a doctor from University of Michigan's Children's Hospital. The results were clear- children and the adults reading with them focused more on the technology than the book. It can be goodhearted silliness to tap on words or pictures and have them talk or move. That fun comes with the cost of discussing the animations instead of bringing focus and attention to the reading itself.
JAMA Pediatrics did their own study on the matter. Following 37 parent and toddler pairs, they found that the time spent reading had greater social impact when it was physical than digital. Children were more likely to have excluding posture that did not allow for their guardians to join them in reading, they were more likely to close the book before finishing the story, and most of the conversation centered around who could push what buttons or pushing each other's hands away from the screen.
Harvard Medical School and the Harvard Center on the Developing Child agrees. They discovered that engagement could come from the simple act of turning pages even if they know what comes next and the images stand still on the page. Having the book in the child or guardian's hands gives them a sense of ownership over the story and draws them deeper into it. Fun voices acted out by teachers or parents while snuggled up for story time can be even more rewarding than hearing recordings from tablets or kindles.
E-books can be hard to show around in a circle during an in-class story time but can be easier to give
There is one thing that all these studies found in common. No matter the type of book, the experience of reading with others is one that cannot be beat.  Whether the reading is digital, physical, or even just audio- having a child read with their guardians or teachers is an irreplaceable part of growth and development.
Several independent children's books pass through the doors of Carter Printing Company each month and we love seeing the material today's little ones are learning and growing from.
Below are links to online sources for inexpensive children's books.
https://www.alibris.com/search/books/subject/Children's-Fiction
https://www.betterworldbooks.com/explore/explore-childrens
https://www.fbmarketplace.org/?_ga=2.206567827.1096792560.1636728626-976475057.1636728626
Local library sales, little free libraries, used bookstores, goodwill, and the dollar tree all have affordable books as well!
Sources:
Munzer, T. G., Miller, A. L., & Weeks, H. M. (2019, November 1). Parent-child social reciprocity during reading from electronic tablets VS PRINT BOOKS. JAMA Pediatrics. Retrieved November 12, 2021, from https://jamanetwork.com/journals/jamapediatrics/article-abstract/2751745.
McCarthy, C. (2019, October 30). Which is better for reading to your toddler: Print or ebooks? Harvard Health. Retrieved November 12, 2021, from https://www.health.harvard.edu/blog/which-is-better-for-reading-to-your-toddler-print-or-ebooks-2019103018193.
Roussy , K., & Cuttler, M. (2019, April 8). Why old-school printed books may be better than e-books for teaching kids to read. CBCnews. Retrieved November 12, 2021, from https://www.cbc.ca/news/health/e-books-toddlers-1.5081856.